Malta is a haven blessed by sun, sea and sand but apart from these highly appealing factors, it also features a lot more benefits that, once completely understood, will have you yearning to relocate. Whether you're looking for increased benefits as a family or seeking business advantages that will level out the playing field drastically, Malta could be the top destination for you.
Malta is currently undergoing an infrastructural shift, with the widening of roads, the introduction of fly-overs and underground tunnels as well as the new alternative modes of transport available on the island; there's no worry in choosing locations for relocation based on your aspired place of work. In other words, you could opt to live in the most southern part of the island and enjoy the larger houses, reduced rent and beauty of the Mediterranean sea even though your place of work happens to be in the hustle and bustle of the centre. In the next couple of years there will be absolutely no excuse to pick your dwellings for their charm and potential and not for necessity.
Fully exposing the top localities on the island is tough, not because the numbers fall short, but because there are so many quaint villages and robust cities that may draw you in for completely different reasons.
Here are 8 of the best areas to live in Malta; some you may want to call your new hometown:
Malta's capital city; the 2018 European Capital of Culture and the top destination for anyone with a cultural backbone. If you're the type of person to hunt down the next top theatrical show, the best museum exhibitions or possibly the hottest wine bars in the country; Valletta might be your top destination.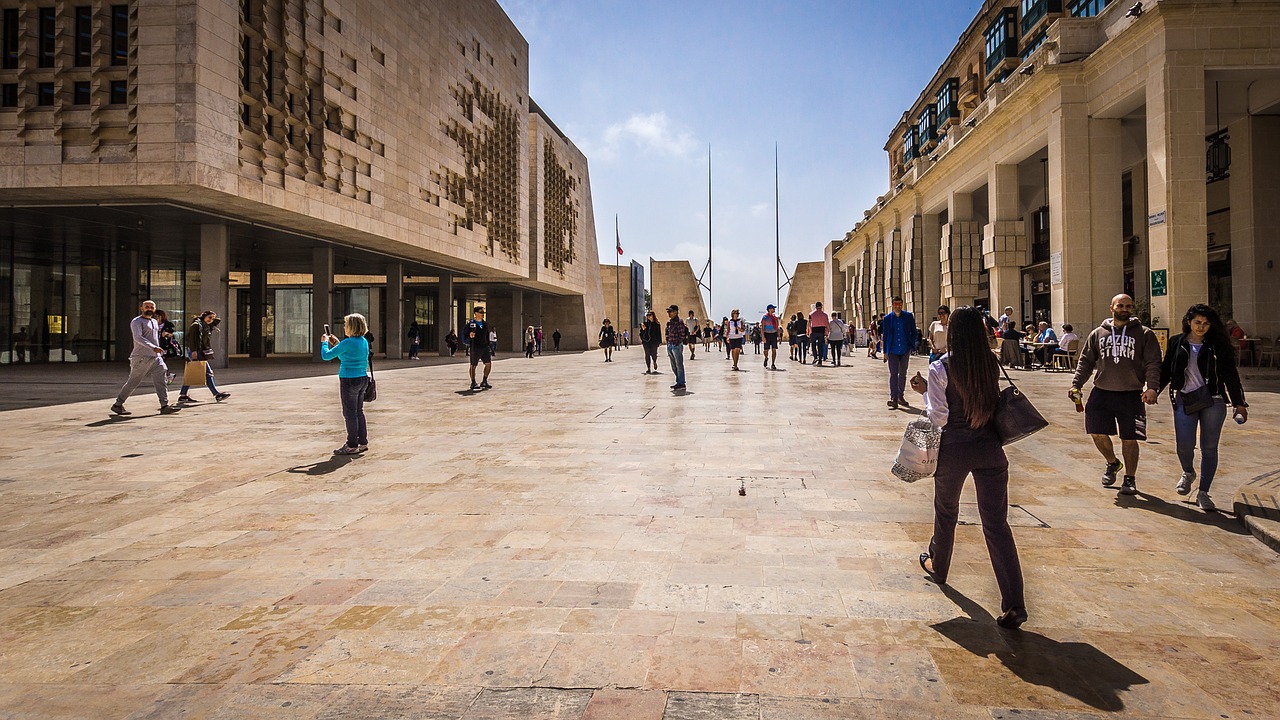 In Valletta you'll also find heaps of heritage, amenities to get you through daily life and plenty of venues to espace that very mundanity of everyday life.
Valletta is the financial capital of Malta with most financial setups having their Maltese headquarters and offices in and around Valletta. This city is the hub of all government offices with the Parliament as one of the most prominent structures and an eye catcher to anyone passing by. Many law firms are headquartered in Valletta with the Courts situated at the center of the city.
Gzira is situated a short bus ride away from Valletta and features a picturesque promenade where you can sit and watch the day turn into night after a long stretch at the office. Speaking of the office, there are several work opportunities in this area – with the thriving iGaming industry booming on your doorstep.
Apart from the relaxation and business prospects here, Gzira is also a hotspot for food. Think food trucks with a variety of cuisines sitting in your backyard, waiting to be discovered.
Probably the most sought-after destination to live in for its commodity, beauty and accessibility. Sliema is a seaside city in the heart of the entertainment centre where shopping malls, restaurants, rocky beaches and a variety of entertainment outlets can be found.
Although the rental prices here might be rather steep, you'll be saving bundles on transport – you never need to leave the area; there's so much to do. If you need a few moments of peace there are great spas, salons and 5-star hotels to keep you calm and collected.
If you're looking for a rental in the northern areas of Malta, St Paul's Bay is a great location to stick to. It's a super rest stop on the way to the major beaches such as Golden Bay, Mellieha Bay or even Paradise Bay and a short distance away from the sister island of Gozo.
Once the relaxation has settled in, hubs like Bugibba and Qawra can be easily accessed for entertainment purposes that come in the form of cinemas, restaurants and lively bars.
Go west for a taste of the rural life that Malta so proudly boasts. The older buildings equipped for the heat of the summer and the cool of the winter are typically Maltese and scream beauty with their every nook and hidden gem.
Here you'll find tranquility, fresh produce, a relaxed way of life and friendly neighbours who may have called Siggiewi their home from childhood.
Mosta is found bang in the middle of Malta and is famous for its dome, found in the basilica in the centre of the city. Well equipped with a bus system that connects public transport users with the north and south, there are no limits when living in this city.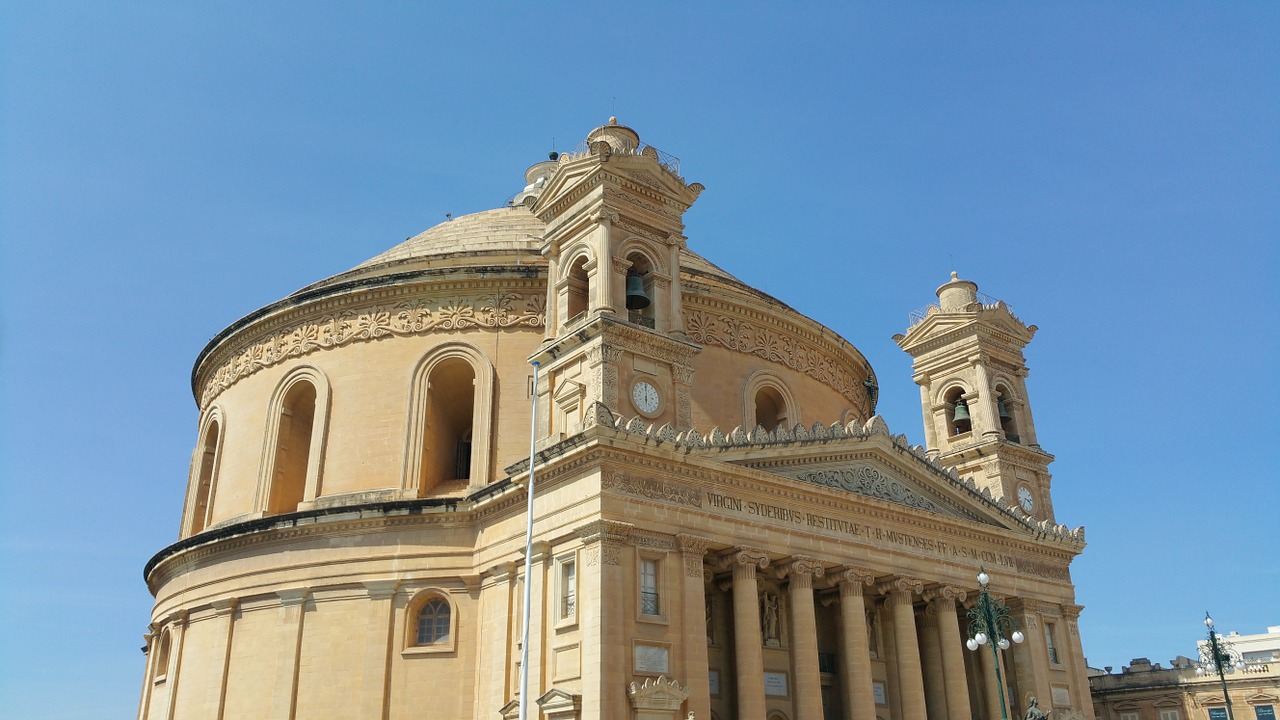 There's city life and rural living in Mosta, with valley views available with the right rental or bought property. There's something here for everyone.
If it's heritage you're after, look no further than the Three Cities – they're simply gorgeous. Absolutely fantastic in every aspect – quaint yet grand, secluded yet very much alive, the Three Cities have it all. Birgu is the most sought after for its culinary expertise, enhanced cultural worth and natural beauty.
Plus, travel by sea-taxi is an absolute reality when living in the Three Cities.
Malta's fishing village, full of life, vitality and the iconic luzzu. The trip down to Marsaxlokk is a Sunday treat for most locals, imagine living in a village where fresh fish is your defining characteristic, larger properties are in absolute abundance and a Sunday market is right outside your door.
Marsaxlokk is one to consider for many reasons, its beauty being one of them.
What about relocating to Gozo? With prospective plans for a tunnel to connect the islands, commuting to and from work won't be a hassle in the slightest – for more immediate relocating options, the Gozo Ferry service serves the population quite well too.
Qala is a great location in Gozo that is not too far from the Mgarr Harbour and has splendid views of the two other islands in our cluster.
No matter your choice, the region in which to raise your families, build your business or even lay back and relax in will surely give you exactly what you're looking for. Be sure to find a home that fits your rental needs and budget and if you're on the more flexible side, look into purchasing property in Malta to benefit greatly from the citizenship through investment scheme. If buying property is not in your near future, there might be beneficial tax benefits you can acquire by relocating your business, or starting a business in Malta. Why not book an appointment with SMM Group to discover more options to make the most of the sunny islands of Malta?